Why you should invest in a DMS for your project now
The Benefits of DMS: Streamlining Project Management for Engineers and Project Managers
What else would you need than the benefits you get out of Document Management Software (DMS)? Keeping organized and on top of projects is more crucial than ever in today's fast-paced construction world. Anyone in the construction or engineering industries knows of the endless paperwork and project-related materials to manage. Thus, construction management software are becoming a popular choice among project managers and engineers trying to optimize their processes. In this article we will point out the benefits of document management software (DMS). After reading, you will understand how it can improve the quality and efficiency of your construction projects. 

Document management software is a tool for organizing, storing, and tracking digital files and documents, facilitating information access, and sharing. This program is a must-have for construction and engineering project managers. This tool helps teams stay organized and productive while also ensuring that all important information is available to all parties.
Better Communication:
Team members and other parties may effortlessly share and collaborate on documents with DMS. This build better communication and streamlines procedures. As a result, it provides improved cooperation, which also leads to increased productivity and better project outcomes.
Centralized Information
All project-related information is saved in one centralized area using document management software. This feature makes it easier to access, manage, and monitor all information. This centralized approach to document management decreases the likelihood that critical material will be ignored, forgotten, or lost.
Compliance
DMS assists businesses in meeting rules and standards by providing a secure, compliant document management solution. The program automates tasks including retention, archiving, and deletion, improving compliance and lowering the risk of fines.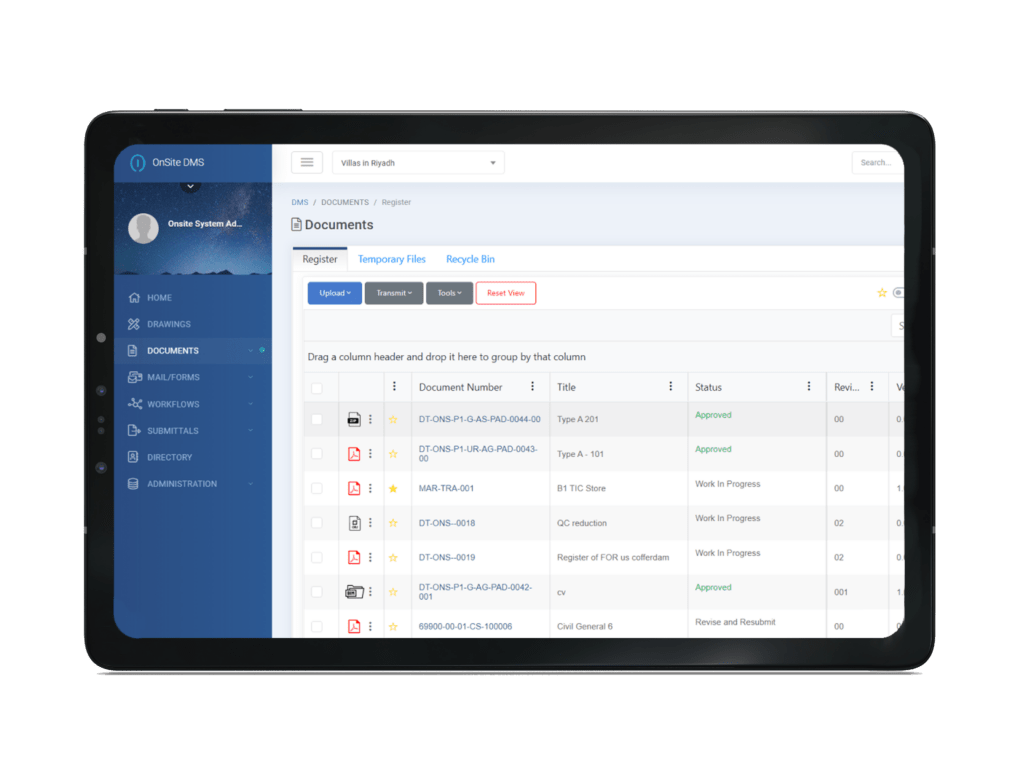 Reduced Costs
Project management costs are automatically reduced when using a document management software. Simplifying the document management processes will naturally reduce duplicity and mistakes. Aside from this, delivery times are cut, and project results are improved.
Ease of Use
Project managers and engineers can connect better with team members and manage projects with ease due to DMS's simple interface (as long as you get the right one 

). The program is simple to use and has a smart layout that streamlines activities and makes getting started simple.
In conclusion, document management software is a crucial tool for project managers and engineers. It offers a number of benefits like improved communication, consolidated data, higher compliance, cost savings, and simplicity of use. When used properly, DMS may help engineers and project managers enhance projects' outcomes, boost productivity, and streamline processes. So instead of delaying, why not integrate it now into your project management procedures and enjoy the benefits of document management software?