Deliver World-Class Projects with Our Construction Snagging & Inspection System
Reduce construction costs and operational risks with Onsite's construction snagging and inspection solution.
Make visualization of snags easier with our centralized command and control center and predefined snag list. With Onsite's construction Snagging and Inspection system, you will increase your efficiency, limit miscommunication, and ensure that the execution is impeccable upon the handover of each stage.



Elevate the quality of your project execution.
See Our Construction Snagging Solution in Action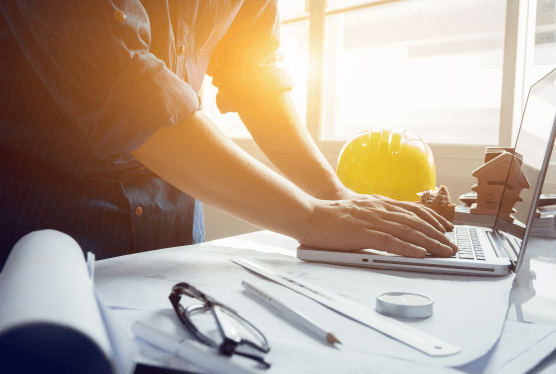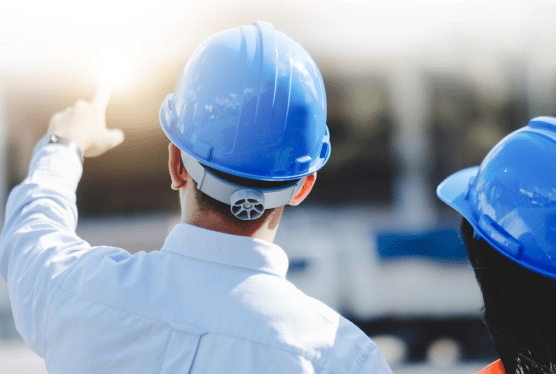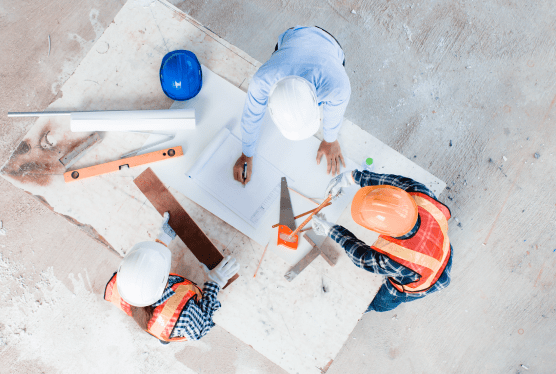 Finish Each Stage


Successfully with Onsite
With Onsite, all stakeholders' efficiency will be boosted. 
Projects will be pushed forward, not around.


Project Quality Elevation for Owners and Developers
Stay in compliance with the valuable ESG goals.
Get 360 visibility over all your project data and functionality & documentation processes through
one high-security platform!
Learn More -> 


Increased Efficiency for Project Managers and Consultants
Make sure every project is delivered on time with no budget overrun by standardizing the stakeholders' workflows. Track the progress of your projects each step of the way.
Learn More -> 


Multiplied Productivity for Contractors and Subcontractors
Get faster approval rates and decrease document miscommunication by relying on Onsite's digitized NCRs, RFIs, permits, and commissioning. With our user-friendly high-tech dashboards, you'll get more done in less time!
Learn More ->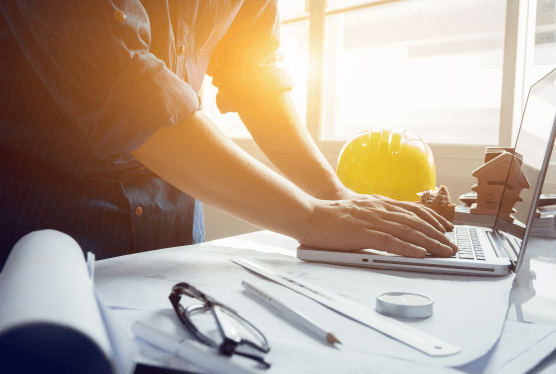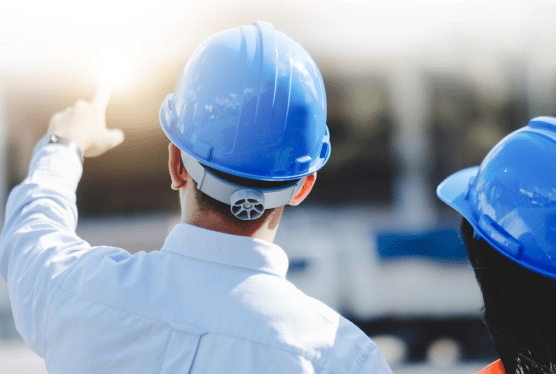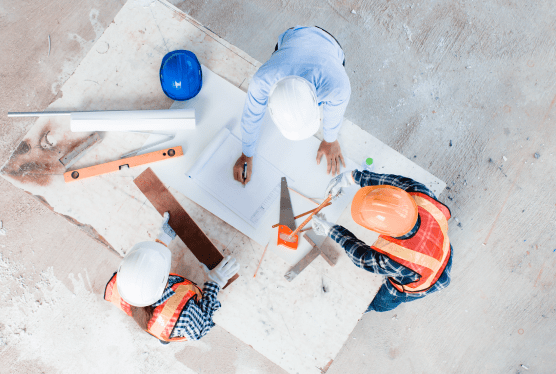 The Bespoke Construction Snagging Solution for All Stakeholders


Project Managers
Make collaboration between your stakeholders much easier. Ensure maximum efficiency throughout the project by viewing all the snags in real-time on all punch lists.


Handover Managers
Deliver all the projects on time! Guarantee that the execution of each stage was presented with complete accuracy. With the eSnagging capabilities, no snag will go unnoticed!


QA/QC Specialists
Keep a record of all materials and assets and report or pinpoint any issue through Onsite. Whether you're online or offline, you can specify the exact location of the issue in real-time


 Construction Managers
Multiply the project success rate by staying on top of costs, quality, workflow, and resolving any snag. Have real-time access to all project information to mitigate the risk of missing a deadline or going over budget.
Construction Snagging Modules
















Predefined Closeout Process




Automated Reporting & Analysis








Personalized Push Notification




Linked Equipments & Barcodes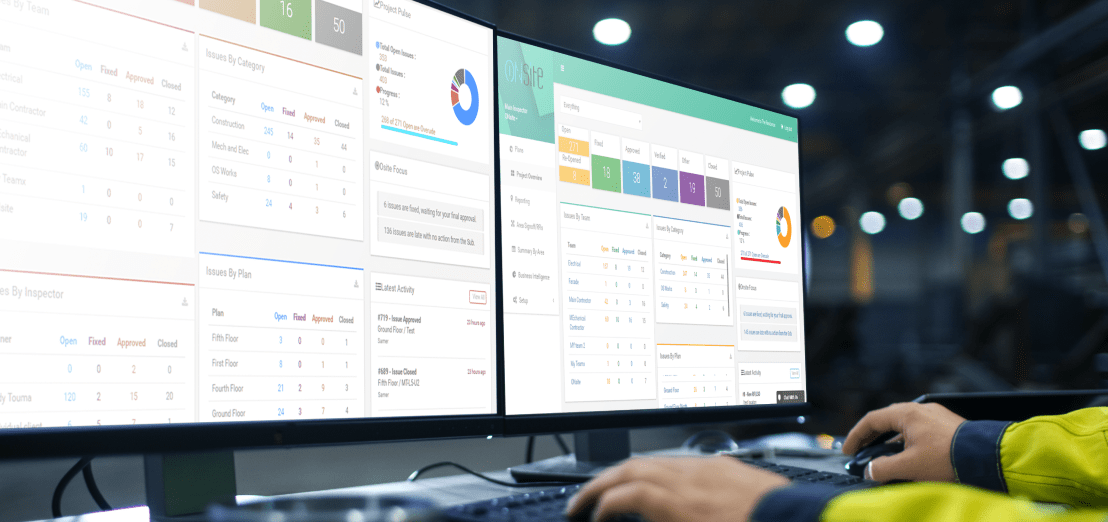 Web Portal
Onsite provides a real-time interactive & secure dashboard to monitor projects from the site, the office, or home.
Through the Onsite web portal, each stakeholder will update their project progress or if they have any issues. This increases reliability, accountability, and, of course, the efficiency of the entire workflow.
The Onsite web portal ensures accessibility wherever your teams are working from, streamlining workflows for more efficient completion of each phase in a project, and mitigating risks and threats on construction sites.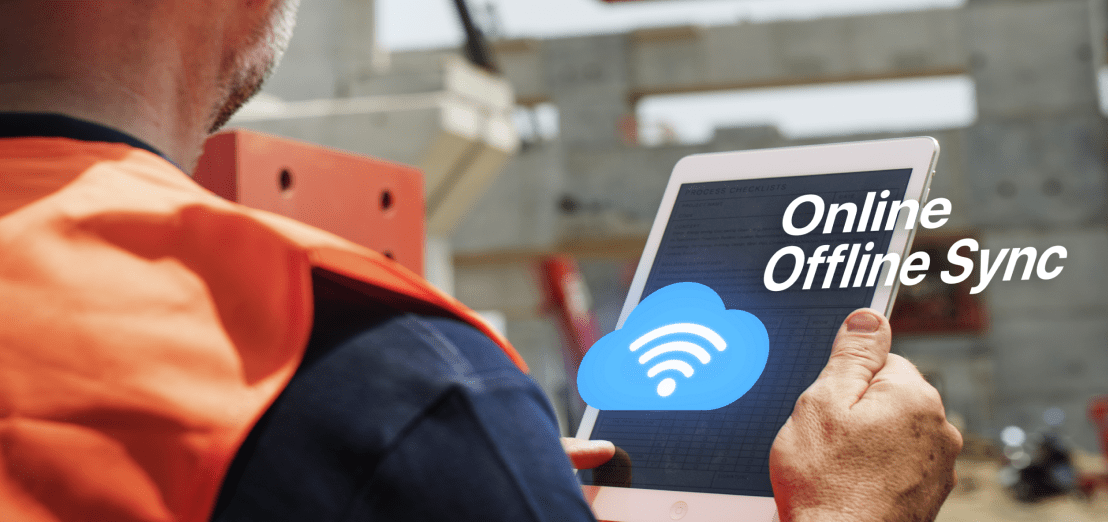 Online/Offline Mode
With Onsite, you can stay connected to your project even when you're offline! When you capture any issue, attach images or videos, or even add markups of the plans while you're offline, the data will automatically be synced on the punch list as soon as you reconnect.
With this innovative method, all the necessary documentation, reference materials, and records will always be recorded in one centralized place where all stakeholders are connected, even in the most deserted locations.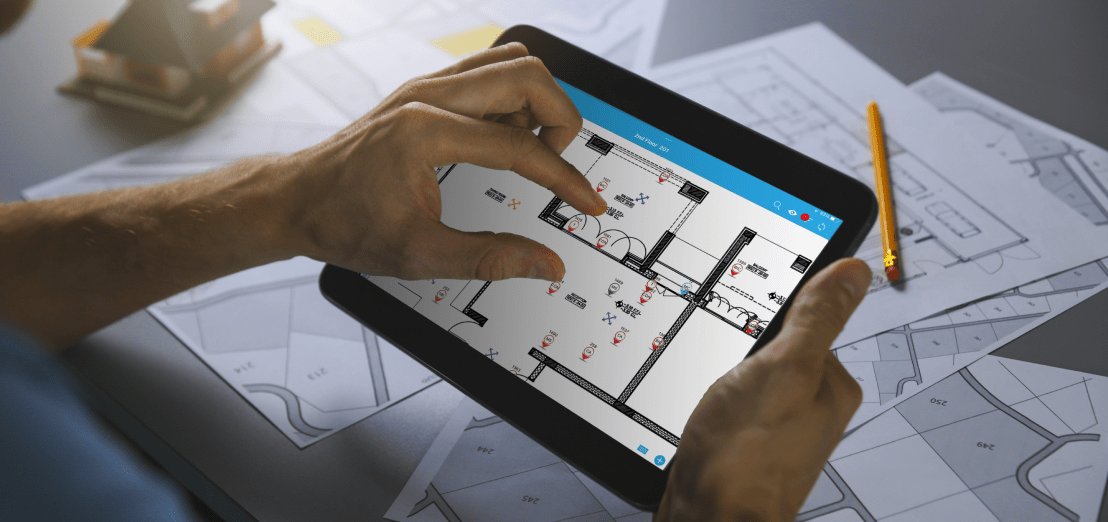 Visual Plotting
To ensure your projects are always delivered on time and no snag goes unidentified and fixed at the right time, we've created the feature of visual snagging.
In our cloud-based software, you can limit miscommunication and specify the issues on site by pinpointing your snags and inspections directly on your floor plans with customized issue shapes and colors.
Some of the cutting-edge features in our predefined visual snagging list are the color codes for statuses, plotting data on your latest drawing revisions, adding barcode locators, and customized icons.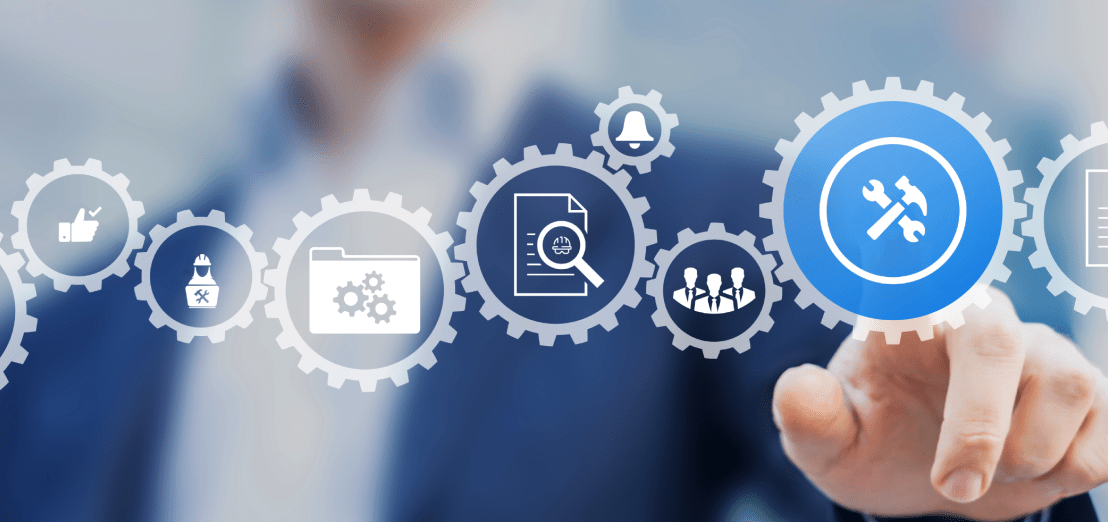 Predefined Closeout Process
Personalize workflows and set hierarchy levels based on stakeholder privilege for accessing and signing-off snags. Ensure the proper handling of your snags for a polished labor-saving delivery of your projects.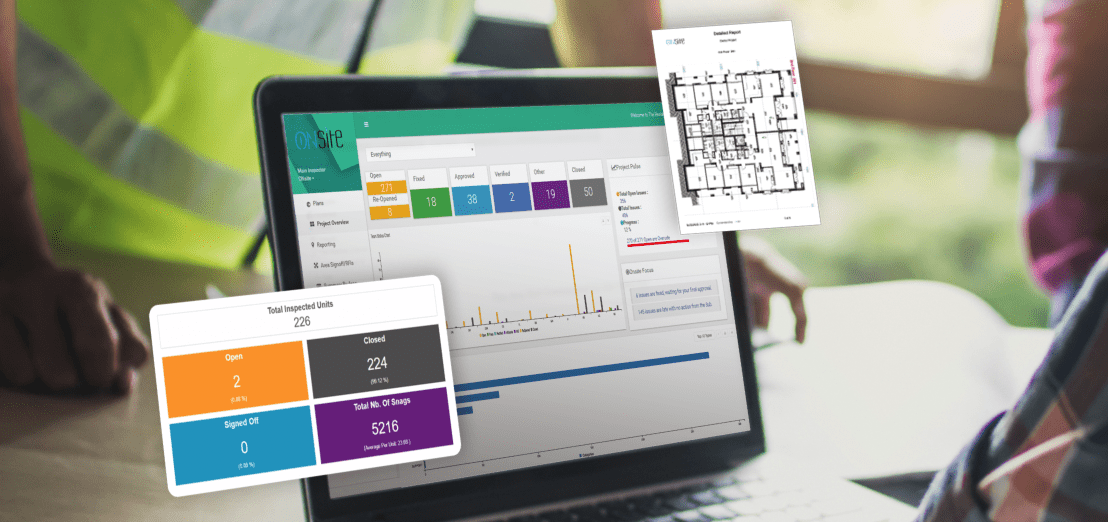 Automated Reporting & Analysis
Save a lot of time trying to collect the needed data to generate reports by using Onsite's comprehensive Report and Dashboard module.
Automate the process of creating reports with pre-specified criteria by just clicking on a button.
Evaluate the performance of all the stakeholders via the dashboard's user-friendly interface. Generate reports in PDF, Excel, or CSV format with filters by functionality, location, and stakeholders.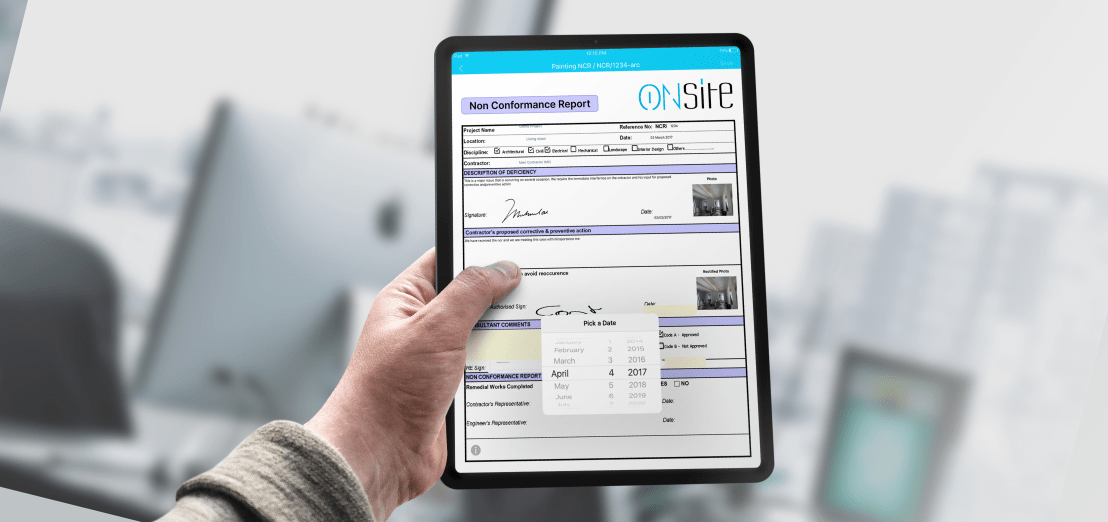 Forms & Inspections
Our Forms and Inspection Management Module allows you to digitize your form creation, management, and storage by streamlining your inspection processes.
Access and create inspection forms for better data collection, monitoring, and submission in the delivery phase. Your completed forms will also be routed by default to your repository, where they are stored securely for later retrieval and analysis.
This creates a more systemized workflow, increases efficiency, digitizes everything, which allows less chance for human error.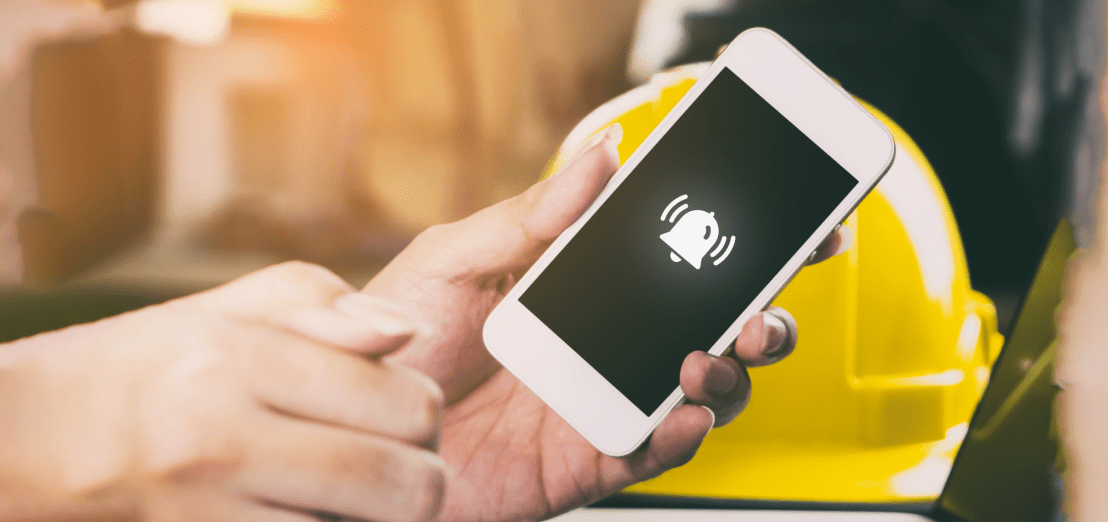 Personalized Push Notification
With Onsites eSnagging module, all stakeholders will own up to their responsibilities which will increase your project's level of accountability, thus, its over all delivery quality.
With customizable and personalized push notifications, all updates will be synced to each stakeholder's dashboard, and they'll be personally notified.
You can also send daily, weekly and monthly emails with full updates for stakeholders. Customize your frequency based on the urgency of the information being sent and your kind of project.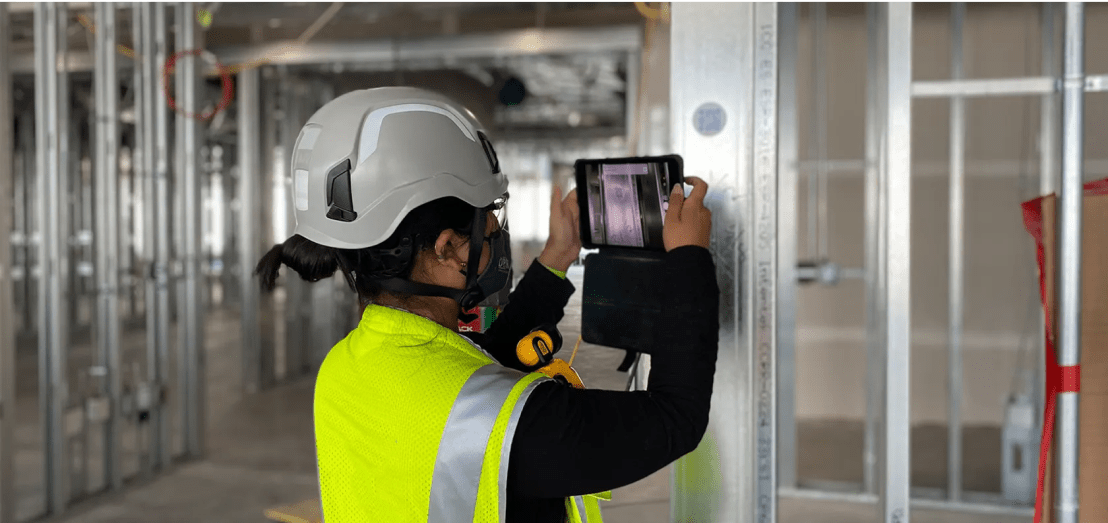 Linked Equipments & Barcodes
WIth this robust module, you'll keep track of all of your equipment, who's using them and for how long they're being used.
Save a huge sum that goes exclusively for buying replacement equipment when they're not lost but simply misplaced.
When you inform your stakeholders that all the equipment is being tracked and they're all responsible for any item they use, you'll be raising the level of accountability.
After all, if you work with a team you trust, a lot of miscommunication will be dodged.
Take Your Construction to the Next Level!
Explore Onsite's construction automation software! Book your demo now!